Marine HVAC-R system
integrator on board
ROOTS DATING BACK OVER 100 YEARS
OUR SERVICES
AERIUS Marine is a market leader in the design, installation and commissioning of maritime HVAC solutions and a global player in the fields of piping, refrigeration and fire protection. We develop tailor-made solutions for a variety of sectors, including cruise & ferry, naval, specialized vessels, yachting and renewables. Furthermore, we offer our customers innovative, sustainable technological solutions compiled individually and customised with the utmost precision.
We see ourselves as a partner for every phase of a ship's life cycle, from the design planning through the just-in-time material logistics right up to the turnkey handover.
OUR
MARKETS
We are a system integrator for a variety of markets in the maritime industry. Our customers operate in demanding environments and we help our customers to improve the comfort, safety and energy performance of their solutions.
1858
Foundation of the Rud. Otto Meyer (ROM) company which specialises in heating for glasshouses and buildings in Hamburg.
1915
ROM starts its own "Schiffbauabteilung", later known as "Schiffbau-/Dockbautechnik".
1975
ROM opens its own air and climate technology laboratory.
1988
Schiffbau-/Dockbautechnik is awarded the first contract for air conditioning on a cruise ship, the 'Crown Odyssey' for Meyer Werft.
1993
With 'Silja Europa', the second ship for Meyer Werft is outfitted with HVAC by ROM, this marks the start of a long-term relationship with Meyer Werft.
1995
First firefighting system is installed by ROM on 'Oriana' for P&O Cruises.
1999
'Mistral' is the first cruise ship built at Chantiers de l'Atlantique with ROM HVAC, chilled water plant and piping.
2002
ROM and Rheinelektra Technik change their name to "IMTECH Deutschland".
2014
Delivery of the deep sea research vessel 'Sonne' with full scope HVAC-R by IMTECH, the most complex research vessel delivered by us so far.
2015
Acquisition of AERIUS by Pon Holdings and Parcom.
2016
AERIUS Marine is founded from IMTECH Schiffbau-/Dockbautechnik.
2018
Delivery of German frigate type 125 'Nordrhein-Westfalen'.
2018
Delivery of the second aircraft carrier 'HMS Prince of Wales' with full scope HVAC-R by AERIUS Marine.
2020
Tomas  Marutz is appointed CEO of AERIUS Marine GmbH.
2021
AERIUS Marine becomes part of the Heinen & Hopman group.
2021 - 2022
Delivery of "Edge", "Apex" and "Beyond" cruise ships with CdA to Celebrity Cruises.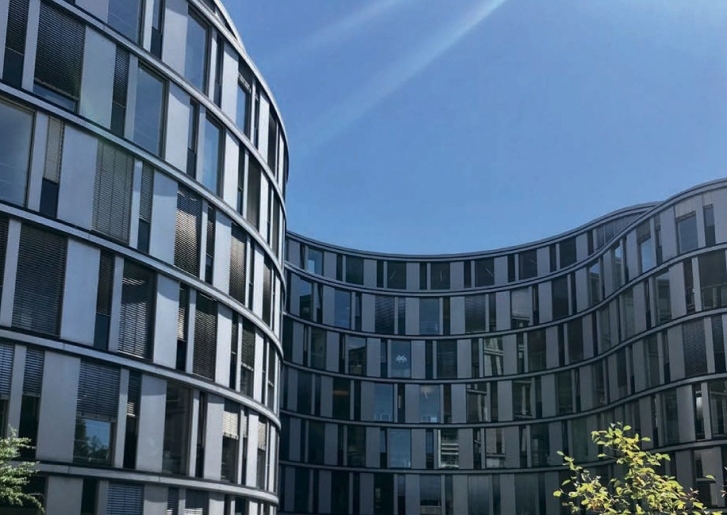 MORE
ABOUT US
AERIUS Marine has its headquarters in Hamburg, Germany, and is also represented in the UK, India and Australia with a total workforce of around 180 employees.